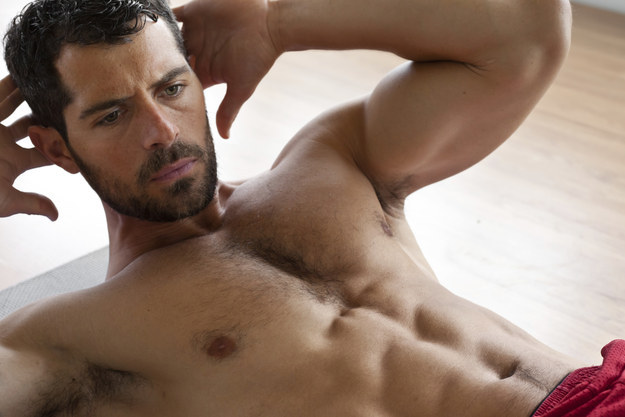 Intelligence- Carrying a conversation on any topic that goes beyond the superficial is extremely attractive. It takes more than a hot body, nice smile, and pretty face to captivate me. An education (collegiate or university) is always greatly respected! I'm a sucker for geeky yet athletic guys.
Eyes- They say eyes are the window to the soul, and I certainly believe that. This is usually the first physical attribute I pay attention to before scoping out the rest. If the eyes don't grab my attention with their mystery and/or color, then I'm not sure about the rest. They must be strong, bold, and piercing, able to speak with out a word being whispered. Those are the ones I love the most.
PeaCock- It goes without saying that I'm not shy about wanting a nice, thick, c*** on my man. Listen to my music and you'll see I've addressed this plenty of times. If you're lacking in this department, it probably won't work out. I like my man to be above average, 'cause in the end, whoever said size doesn't matter is completely wrong. Furthermore, knowing how to use it is extremely important as well. If you have a big plane but don't know how to land it… I may not want a ride. Have good rhythm and know to rock the boat just right. AND YES, there is such a thing as toooooo big!
Voice- Deep, masculine voices are always a turn on. It's the way it's said, and how it's said that can make hearts melt. An accent can be quite sexy, too, and I welcome that as well.
Exotic- An exotic man that can compliment my exoticness would be AMAZING. I LOVE my latino/hispanic guys as I can truly identify with our culture, but beauty comes in many shapes and forms, and I'd LOVE to be exposed to different traditions and have a Wissam Al Mana a la Janet Jackson, Gerard Pique a la Shakira, or Nas a la Kelis. Sky is the limit.
Smile- If a person can care for their mouth by keeping it clean, then one can assume they must have good hygiene (which is extremely important.) A nice, warm, beautiful smile is the prettiest thing anyone can wear. Wear it all the time when you're with me.
Masculinity- Masculine traits and mannerisms are a HUGE plus in my book. While I can appreciate beards, making out can get a little awkward. I don't mind a little scruff, and clean shaven is great also. Being active and not afraid to get a little dirty is, also, something I LOVE. Someone athletic who likes adventure and to keep in shape while maintaining a healthy lifestyle is a major YAAASSSSSS!!!! Breaking a sweat is hot!
Kiss- Kissing is an act that in itself can be more intimate than actual intercourse, so if you're not good with the lips and tongue, then you won't get none!

Maturity- Such a HUGEEEEE turn on! I love someone who knows what they want in life and has it together. Someone who is grounded and confident in who they are while still being youthful and vibrant. Someone that offers a different perspective on life and has great advice and insight. My definition of a man.
Career- An independent, successful man who has a career he enjoys and LOVES is someone I'd LOVE to be with. Essentially, my partner and I will be like the gay Beyonce & Jay-Z (minus the cheating allegations and fighting) where we understand each other's careers and aim to build our own little happy empire. =)
---------------------
A relationship is not one sided. It's about learning from one another and being partners in crime. It must be healthy and colorful where communication and honesty keep the foundation solid and strong. Also, know what you want and never settle for less, but before one goes demanding certain things from a partner, make sure it can equally be reciprocated. What are the top ten things you look for in a partner?